Avatar: The Way of Water proved once again that James Cameron's eco-friendly sci-fi world is every bit the hit it was in 2009. However, that alone does not mean viewers will see Pandora making its way onto Disney Plus, as the director recently stated in an interview.
After Avatar 2 became the third highest-grossing film of all time by surpassing Cameron's own Titanic, it's almost logical that Disney would look to do with it the same thing it did with Marvel and Star Wars by producing several series spin-offs for Disney Plus. Yet, despite his ambition to make at least three more Avatar sequels, Cameron's film making principles and passion for cinema forbid him from pursuing that opportunity.
In a recent interview with the Los Angeles Times, Cameron addressed his previous statements regarding the possibility of watching Avatar: The Way of Water from home. "Enough of the streaming already […] I'm tired of sitting on my ass," he said as he jumped to defend the meaning behind the movie going experience. The filmmaker explained, "The deal we make to go and immerse ourselves without distraction, it's like doing yoga or taking a walk in the forest for a couple of hours. There's something about it I still think is sacred." This is why fans are unlikely to see an Avatar series announced for Disney Plus.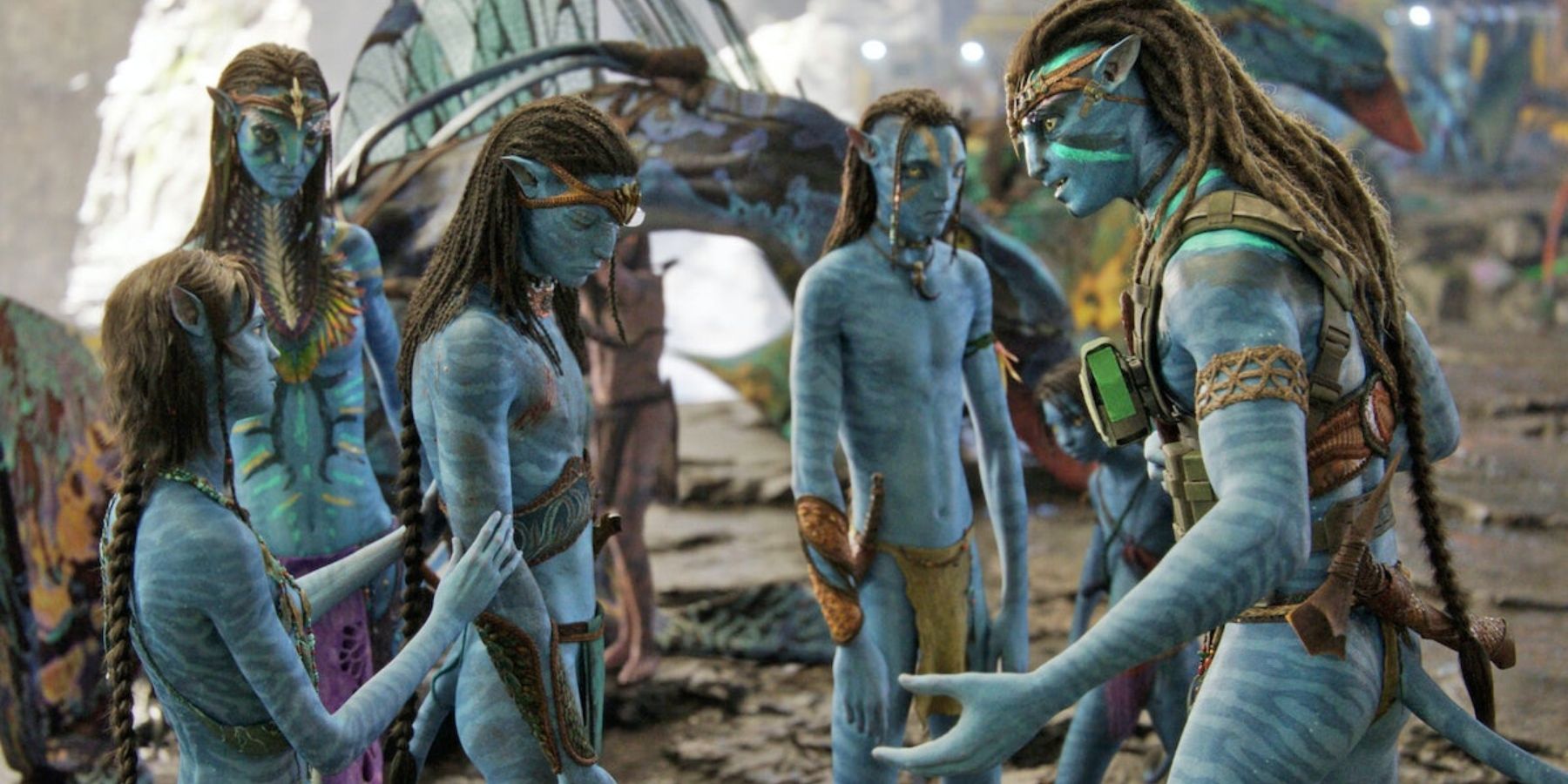 As if Cameron's uneasiness regarding streaming TV wasn't enough, he also added that, from a business standpoint, his pricey Avatar creations aren't suitable for Disney Plus. However, Cameron says that as costs continue to come down and "we introduce machine deep learning into the processes," that argument could change. "Ask me again in five years," Cameron tells a reporter. By 2028, Cameron's Avatar film saga will have been completed, as the three sequels are expected to come out in 2024, 2026 and 2028, all in December, like Avatar: The Way of Water.
Cameron also touched upon the criticism or lack of recognition his Avatar films receive. "Some people think it's a lesser form of cinema because it doesn't involve a camera," he said. However, Cameron thinks quite the opposite, as his motion capture tech demands a "more pure form for acting" from Sam Worthington and Zoe Saldaña. While Cameron clinched an Oscar nomination for The Way of Water, he missed out on a BAFTA nod, though there's an argument to be had since several people dislike Avatar's story.
There's still no estimated date for when Avatar: The Way of Water could make its way to streaming, but it wouldn't be surprising for the movie to take as long as Top Gun: Maverick to do so. When Avatar does hit streaming, Cameron would love it if people had a huge screen and a decent sound setup at home to enjoy his work.