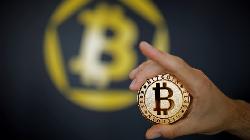 Most of Yuga Labs' trademark applications made in the second half of 2021.
Cahen sent the opposition notice to the Trademark Trial and Appeal Board of the USPTO.
Ten trademark registrations from Yuga Labs have been challenged by one of the creators of the Bored Ape Yacht Club ripoff NFT collection RR/BAYC. This altercation in the continuing legal battle over intellectual property rights between RR/BAYC founders Ryder Ripps and Jeremy Cahen. And also BAYC creators Yuga Labs is an odd development.
The opposition notice filed by Cahen on February 9. It is to the Trademark Trial and Appeal Board of the US Patent and Trademark Office (USPTO). By granting a broad intellectual property license to buyers of the Bored Ape NFTs, according to Cahen, Yuga Labs surrendered its rights to the trademarks.
A Long List of Reasons for Opposing
The opposition is the most recent development in a protracted legal dispute over Yuga Labs' intellectual property rights. In a federal court in California last year, Yuga Labs filed a trademark infringement lawsuit against Cahen and conceptual artist Ryder Ripps. Additionally, he claims that Yuga Labs is not the legitimate owner of particular skull designs. Because the company allegedly transferred the rights to the ApeCoin decentralized autonomous organization (DAO) back in March 2022.
A separate lawsuit brought by Yuga Labs against Thomas Lehman, the creator of the RR/BAYC website and smart contracts, settled just three days before Cahen's action. Developers of BAYC For exploiting BAYC photos in the RR/BAYC collection, Yuga Labs sued digital artists Ryder Ripps and Cahen back in June. The business also claimed that the two were deliberately trolling Yuga Labs and tricking consumers into purchasing their knockoff NFTs.
Recommended For You:
Yuga Labs Co-founder Announces Break From Work Post Heart Ailment