In the mid-2000s, Nintendo may have easily dominated the handheld gaming space with the DS and its incredible lineup, but never let it be said that the PSP didn't have its fair share of absolute bangers. One of the most memorable PSP titles was Final Fantasy VII: Crisis Core, a prequel to one of the greatest games Square's ever managed to produce. Mixing fast-paced hack 'n' slash combat with a story that was just as endearing and heartbreaking as the original Final Fantasy VII, Crisis Core quickly built a strong reputation for itself. Now that Square is in the process of, uh, redoing Final Fantasy 7, the developer has seen fit to bring Crisis Core to modern audiences to bring them up to speed on certain plotlines and characters ahead of the launch of Rebirth next winter. We're pleased to report that this remake has been a resounding success; Crisis Core was always a great game and now it looks and plays better than ever.
Crisis Core -Final Fantasy VII- Reunion, to give it its full title, places you in the role of Zack Fair, a peppy, cocky, and impressively skilled mercenary working for a paramilitary group called SOLDIER, which exists to maintain the interests of the hegemonic Shinra Electric Power Company. Though Shinra is of course the nefarious, puppy-kicking megacorporation you'd expect it to be, Zack genuinely dreams of being a 'hero' and wants to do the right thing. His world starts to unravel, however, when a high-level SOLDIER operative named Genesis goes rogue and takes a stand against Shinra. What follows is an increasingly bizarre journey into a world of aliens, clones, and genetic modification that somehow manages to stay coherent and alluring all the way through.
It might be December, but that hasn't stopped video game releases from rushing out the door. The latest one is Crisis Core -Final Fantasy VII- Reunion – otherwise known as the prequel to the legendary 1997 RPG, Final Fantasy VII.
Crisis Core originally made its debut on the PlayStation Portable in 2007 and now returns with updated 3D models, full voiceovers, new music arrangements and much more. It stars Zack Fair, who is a rather important character in the Final Fantasy VII mythos.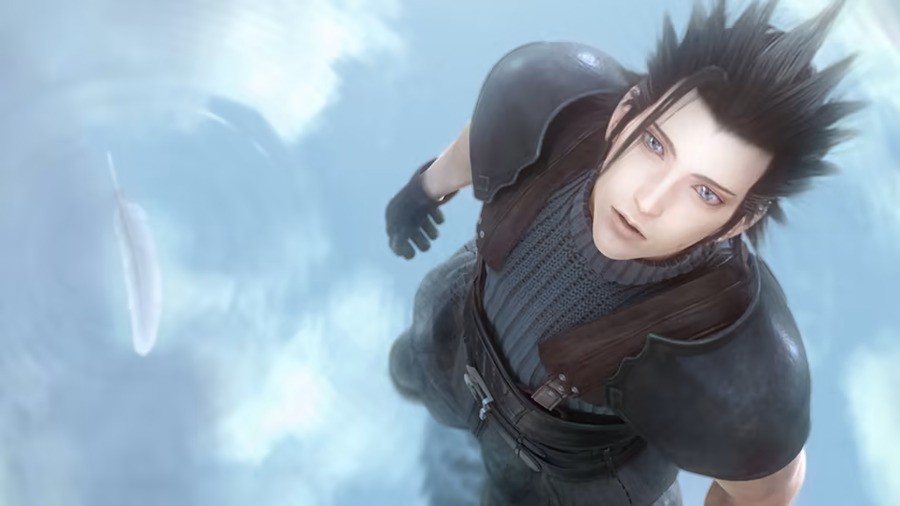 It's worth noting you don't have to have any existing knowledge of Final Fantasy VII to jump into this one, but you will get more out of it if you have played VII. So, we want to know – will you be getting this game on the Nintendo Switch now that it's available in certain parts of the world? Vote in our poll and comment down below.