Niantic and Foot Locker are also getting involved by turning 400 retail locations into Pokémon GO Gyms and PokéStops.
The unique collection between PUMA and Pokemon brings a few sets of Pokemon-based clothes, including sneakers, and the good news is that they are already available for purchase.
The sets are inspired by several Pokemon, which include Pikachu, Charmander, Squirtle and Bulbasaur. Each collection has its Pokemon-themed sneakers, bags, hats, shirts, hoodies, shorts and more. You can check out the entire PUMA X Pokemon collection on the official page of Pokemon Center.
While not obvious on the surface level, there's strong symmetry between Pokémon and sneaker enthusiasts. The endless hunt and "Gotta Catch 'Em All" mindset are core concepts of each hobby, so it was only a matter of time until a sneaker company such as Puma linked up with the gaming franchise for a collectible range of character-inspired footwear.
Pokémon and Puma are rolling out several pairs tied to the game's most notable names. There's a "Pikachu" RS-X and Rider RV, "Bulbasaur" Rider RV, "Charmander" Slipstream Lo, "Squirtle" Suede, and "Gengar" TRC Blaze Court. Each shoe is styled in a corresponding colorway, with tongue and hang tags bearing the represented character. The collaboration also includes jackets, t-shirts, crewnecks, hoodies, sweatpants, beanies, and messenger bags.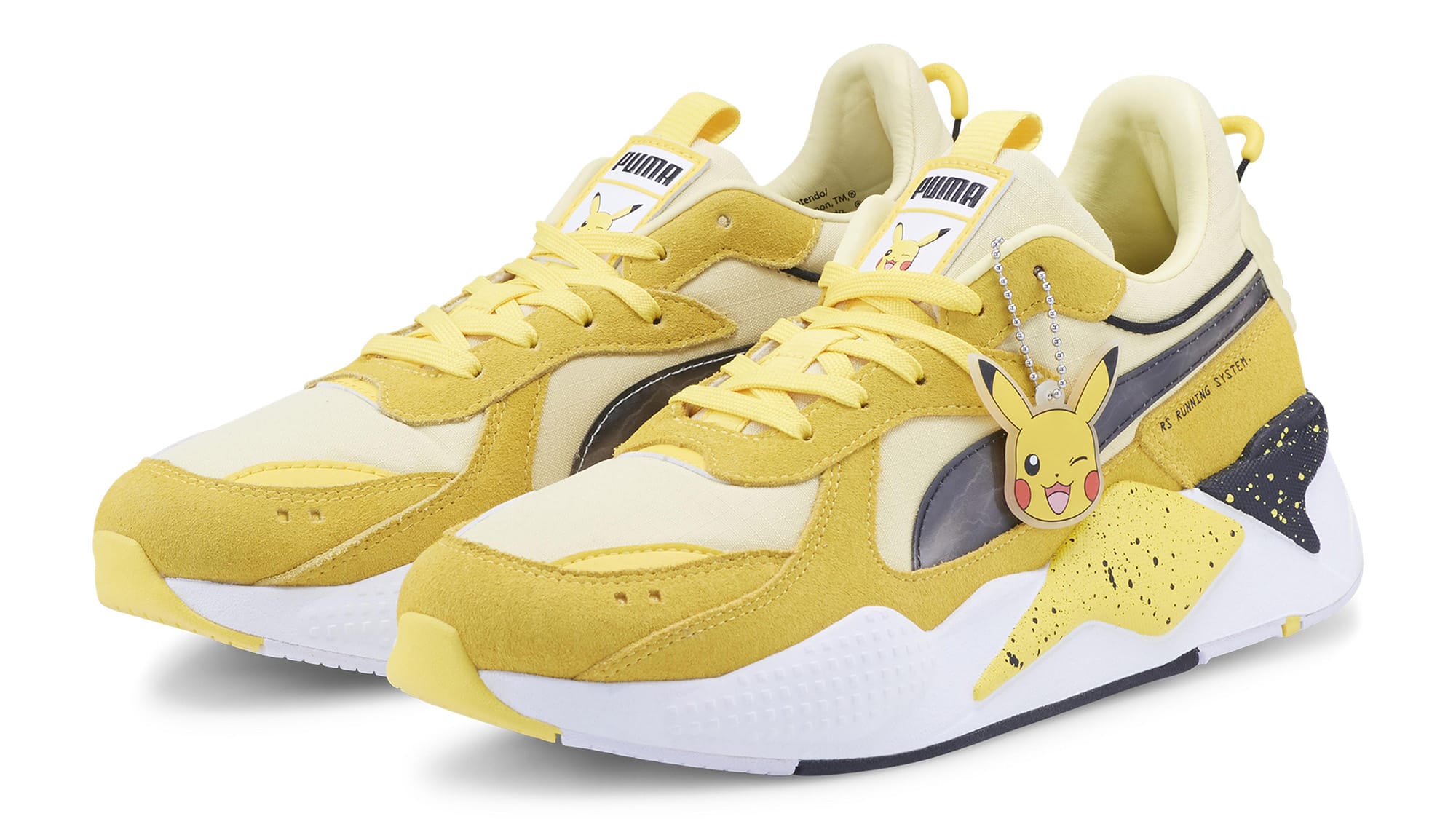 To make the "hunt" more intriguing, there will also be an exclusive Pokémon x Puma capsule collection, featuring the "Pikachu" RS-X" and select apparel, footwear, and accessories, available at Foot Locker and Pokémon Center.
Releasing in full-family-sizing, the Pokémon x Puma Collection will be available in North America exclusively at puma.com, the Puma NYC flagship store, Foot Locker, Kid's Foot Locker, and Champs starting November 12, with prices ranging from $30 to $130. The collection will be also carried by retailers worldwide.